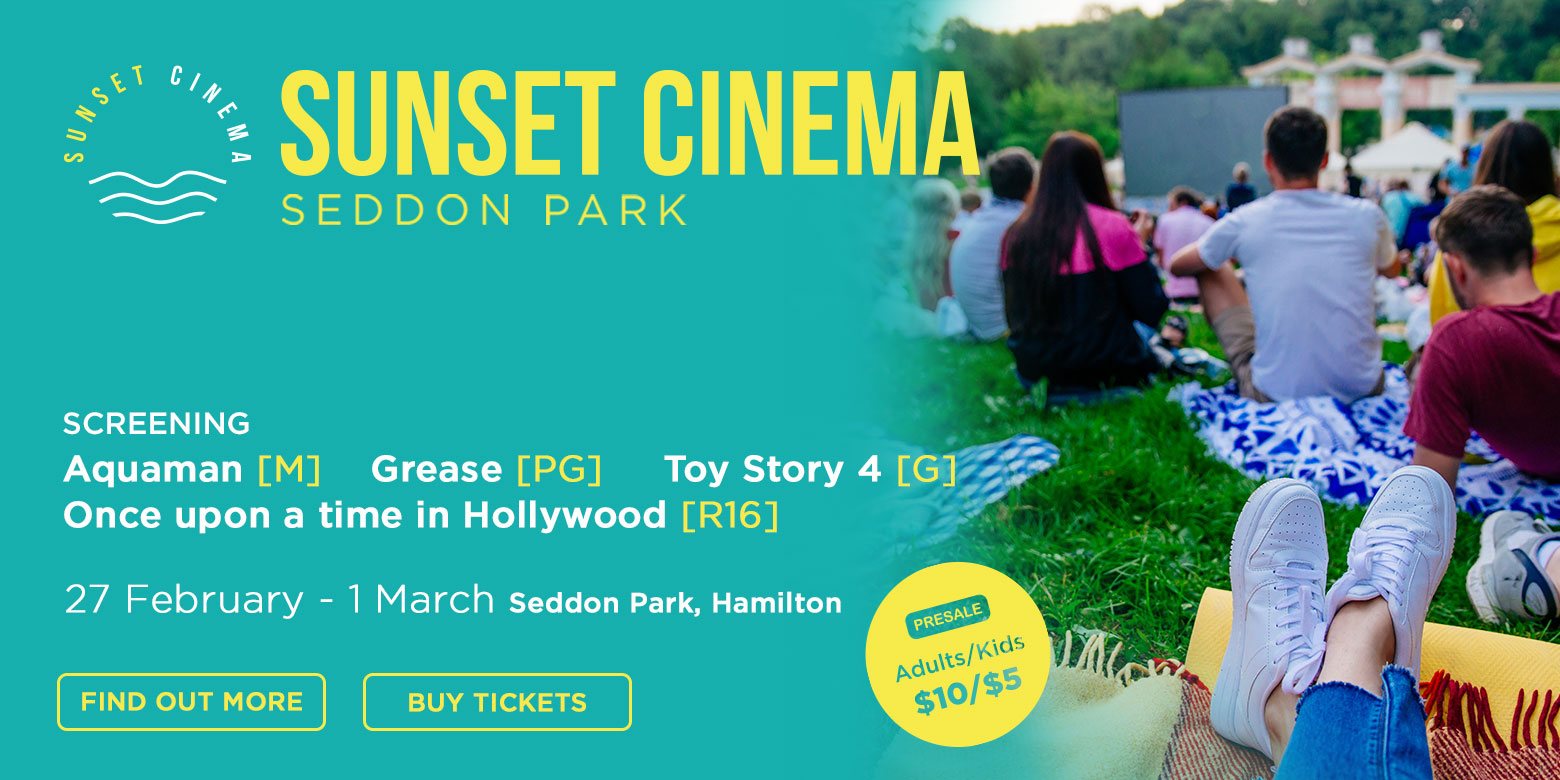 Get Tickets
Sunset Cinema - Toy Story 4
For the first time ever, for four nights only, Seddon Park will hold a series of outdoor, open air movie screenings:

Thur 27 Feb - AQUAMAN (M) 6.30pm - 9.15pm
Fri 28 Feb - GREASE (PG) 6.30pm - 8.30pm
Sat 29 Feb - ONCE UPON A TIME IN HOLLYWOOD (R16) 6.30pm - 9.30pm
Sun 1 Mar - TOY STORY 4 (G) 4.00pm - 6.00pm

Fancy a night out on the hallowed Seddon Park turf?

Here's your exclusive chance, outdoor movies are coming to Seddon Park!

The movies will be held on the Seddon Park big screen. The big screen is usually reserved for replaying the action of international cricket stars, however this time the action will be a bit more…"Hollywood".

Movie-goers will get access to the cricket ground itself for a one time opportunity. The event is open to the community and all are invited to enjoy a night watching the stars under the stars.

PRE-SALE $10 adult, $5 child per screening. Child 12yrs & under.
GATE PRICE $15 adult, $10 child per screening. Ticketek booking fees apply.

The scene will be set with live music, a variety of popular food trucks and a bar to ensure the night is a brilliant one.

So ready your picnic attire, swing your beanbag & picnic rug over your shoulder and book your tickets now. Tickets will be selling like hot…popcorn and a likely to sell out, so get yours now at Ticketek.

BYO picnic, bean bag, rug or inflatable chair. Bean bags will be available @$10 per bag for hire. Limited availability on the night so ensure you get in quick to avoid disappointment!

Glass and alcoholic beverages will not be permitted into the venue. Security and bag checks will be in place.

Please check the movie ratings to avoid disappointment as M and R rated sessions will require ID.

This venue is drug and smoke free.

Gates open 1 hour before screening time.
Be sure to visit the Sunset Cinema Guide for information about what you can and can't bring with you to Seddon Park.

Further details available at www.macsixeventco.com
Get Tickets