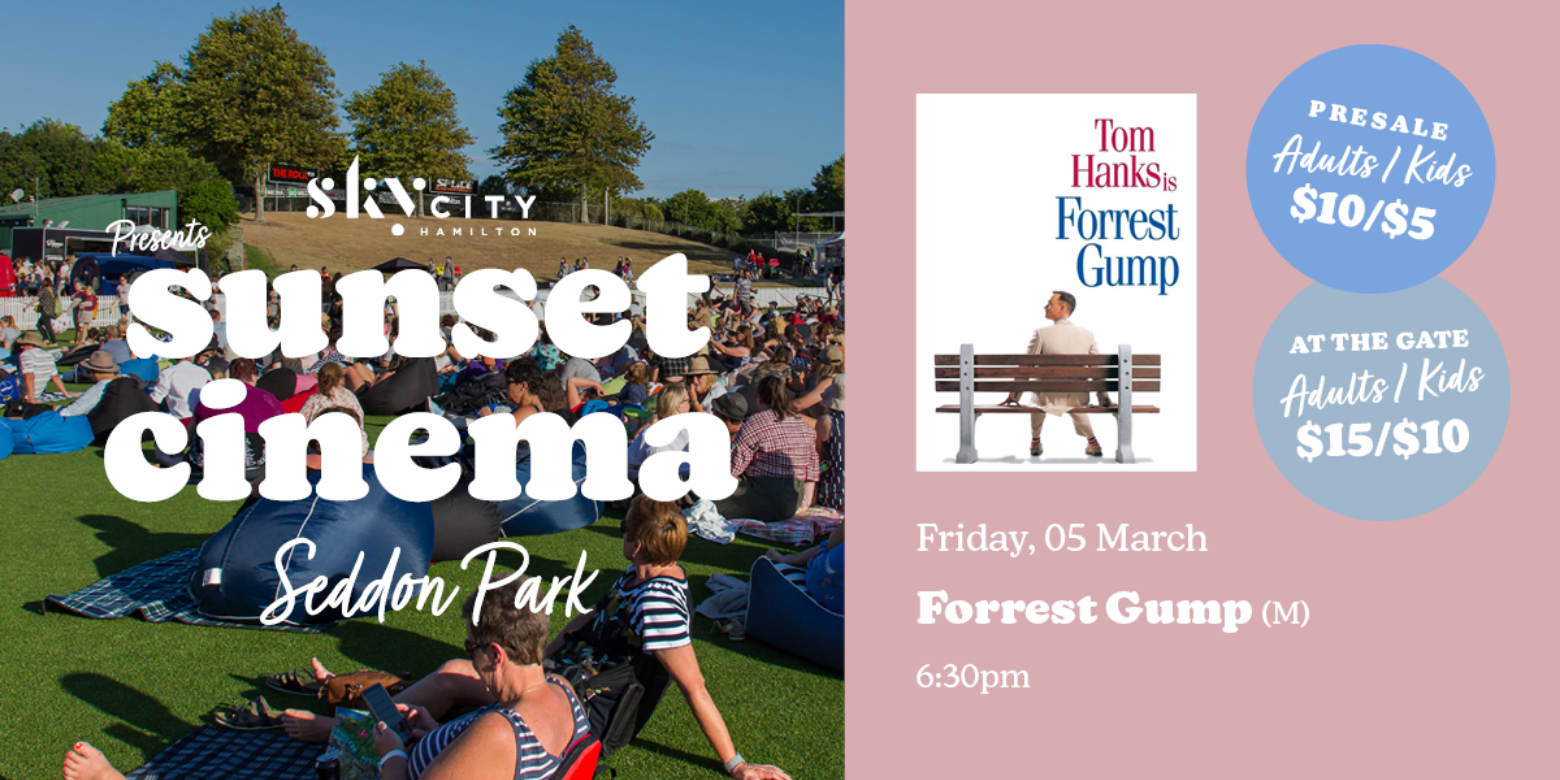 Get Tickets
Sunset Cinema - Forrest Gump
Tickets for Sunset Cinema Seddon Park 2021 are currently on hold due to Covid-19 level restrictions in place. Further updates will be provided shortly. Thank you for your patience.
Swing on down to Seddon Park with your bean bag, inflatable or rug to catch this annual four night only out-door open air movie event series.

FORREST GUMP run's the gamut from humour and charm to tragedy and poignancy. Although epic in length and symbolic in treatment, the movie never loses sight of the intimate love story at its centre. The relationship between the childlike Forrest (Tom Hanks) and the disillusioned Jenny (Robin Wright) can be seen as an allegory for America's loss of innocence from the 1950s to the 1980s, reflected by pop culture and socio-political events. Rock and roll, the civil rights movement, Vietnam, Watergate, and more are touched on, sometimes seriously and sometimes satirically.

Our 2020 event series saw sold out crowds, so grab your tickets at Ticketek today!


We are closely following advice from the Ministry of Health regarding COVID-19 – please check back for further information in regards to your event.
Get Tickets