Seddon Park is pleased to have the award-winning Montana Food and Events, one of New Zealand's largest independent catering companies, as its catering partner.
With extensive experience and success in venue catering and large events, Montana can provide innovative solutions to suit any requirements.
Seddon Park offers clients the convenience of on-site AV specialists, Vidcom.
With a thorough working knowledge of the venue, Vidcom can provide professional and high quality equipment, lighting, sound and communications solutions to suit each unique situation.
They are long-established in the audio visual industry and have a passion for delivering state-of-the-art products and personalised service.
Vidcom is Seddon Park's preferred audio visual supplier.

Spotless cleaning services ensure that Seddon Park is always clean, professionally presented and ready to host the next big event. Their cleaning approach is tailored to support delivering premium hospitality packages and providing the ultimate guest experience.
They comprehensively clean all areas of Seddon Park from our inside facilities (lounges, function rooms, toilets) to outside and surrounds (e.g. groundsman sheds, pavilions, car parks, fields).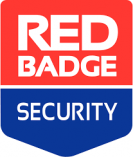 Our preferred security provider for Seddon Park is Red Badge Security.
Red Badge has an extensive track record within major New Zealand events and venues and offers a high level of familiarity and working knowledge of Claudelands.